Wedding Planning & Styling Services
"Life is a flower of which love is the honey." – Victor Hugo
Wedding Planning, Styling & Coordination Services ~
Planning a wedding can be both fun and overwhelming! An Inspired Affair can assist you with creating your wedding, bridal or bachelorette party theme, create a personalized storyboard for your wedding, research and coordinate vendors and assist you in finding or creating unique wedding and/or party favors.
We offer several levels of service to meet your needs. Prices depend on our the package you choose and number of guests. You can request "mini" consultations for simply helping with the budget, or finding a location. You can also request that we assist with all of the planning, including overseeing the actual event.
Each plan includes a complimentary one hour initial consultation. During this visit, we determine your goals for the event and your vision to making the event perfect. With that information, we can completely plan and organize your event by establishing a customized budget, discussing time lines and event venues that fit into your budget and needs. Whether you choose to have us involved in the whole planning process or just use a couple of our services as a resource, at the end of the process you will have an event package tailored just for you.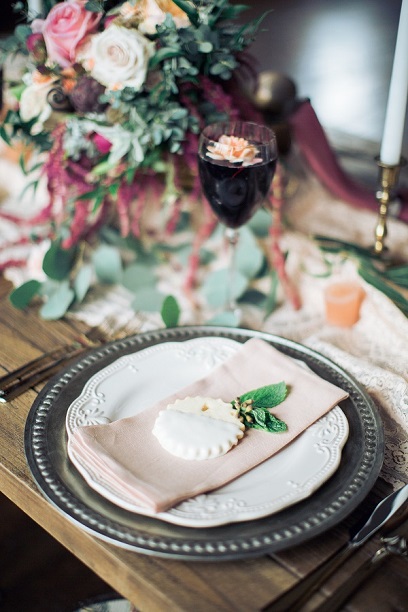 Enchant ~ Full Wedding & Coordination Planning Package 
Feeling overwhelmed and don't know where to start? We take care of coordinating all the details from concept to completion which includes rehearsal and wedding day coordination.
Beguile ~ Partial Wedding Planning & Coordination Package 
This consulting package will complement the wedding planning you have started. It covers all the unfinished details that the couple needs assistance on and helps make the couple's vision a reality.
Dazzle ~ The Rehearsal and Wedding Day Only Package 
The An Inspired Affair dream team handles every detail on the day of the wedding making sure everything is in place so that the wedding party and family are relaxed and free to enjoy your biggest moment. Please note that a minimum of 30 days notice is required.
*NEW*  Charm ~ Your Personal Wedding Resource
Perfect for the DIY couple who wants to be totally hands-on, this consulting package is designed to make your wedding a stress free experience by providing you limited planning assistance prior to your wedding day.
 *  The Enchant, Beguile  & Dazzle packages require an initial $500.00 non-refundable deposit at the time of booking. Prices vary depending on package and number of guests. Package pricing does not include fees for additional labor (if required) or gratuity.
* Resource & Styling packages require a 50% non-refundable deposit at time of booking. 
* Additional travel and/or accommodation charges will incur for meetings, weddings and events more than 20 miles outside of Medford, OR.
Perhaps you have a vision or specific theme for your event, or maybe you just want something unique made as a keepsake. Custom work is an option for clients who know what they want or want something made but have no idea where to begin. We have partnered with
Avec Amour by Emily
to offer customizable items as well as completely custom designed hair adornment, jewelry, garters and other accessories, as well as banners and paper craft decor.
For completely custom designed, deluxe items start the custom process by contacting us to set up a meeting. The designer will ask a series of questions to find out more about you, your style and what will work best for your needs. The more information the better! Feel free to bring pictures or materials to help illustrate what you do or don't want. Some clients have a specific idea and some need help putting the idea together, either way we can help. From that meeting a detailed estimate and contract will be sent to you.
Planning a honeymoon requires time to research and plan. We believe that arranging a trip for just you and your soon-to-be husband or wife should be fun and stress-free! A respite from your daily lives, romance, and relaxation, is revitalizing for any couple and taking time to spend some quality R&R with your partner makes for an even better relationship. That is, if you pull it off properly, this is where An Inspired Affair can help. Let us research the details and offer suggestions based on your preferences, interests and budget.
Rates start at $75/hr.
A La Cart Services can be requested individually as needed or added on to any of the Wedding Planning Packages.    Our A La Carte service allows us to do the planning, coordination and oversight of the specific services that you want us to handle (finding the perfect location, photographer, band, rentals, audio visual, lighting, transportation, creation of specialty items or gifts, etc.).
Personalized services include:
Correspondence Management
Rates start at $175/hr.
For a day that is arguably the most orchestrated production of one's life, it was imperative for my now husband and I that we find someone with skill, practicality, imagination and creativity to assist us in achieving our flawless wedding day. We were thrilled to find all of these characteristics in Heather!
Contact us to schedule your free consultation!